Stuffed crepes
How to cook Stuffed crepes: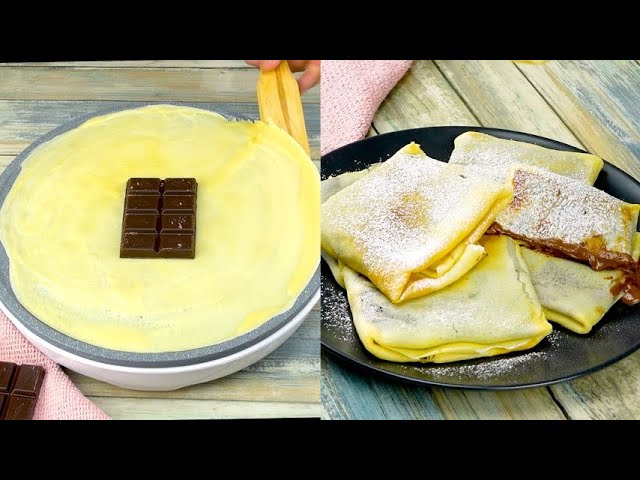 INGREDIENTS
170ml (4/6 cup) milk
2 eggs
½ tbsp melted butter
2 tsp sugar
70g (1/2 cup) flour
Milk chocolate bar
Dark chocolate bar
Powdered sugar
METHOD
Mix milk, eggs, sugar, butter, flour in a bowl.
Pour the mixture into a pan, place a piece of a chocolate bar, and close.
Decorate with powdered sugar.
Other category recipes - Breakfast