Pickled Cucumber
Pickled Cucumber
How to cook Pickled Cucumber: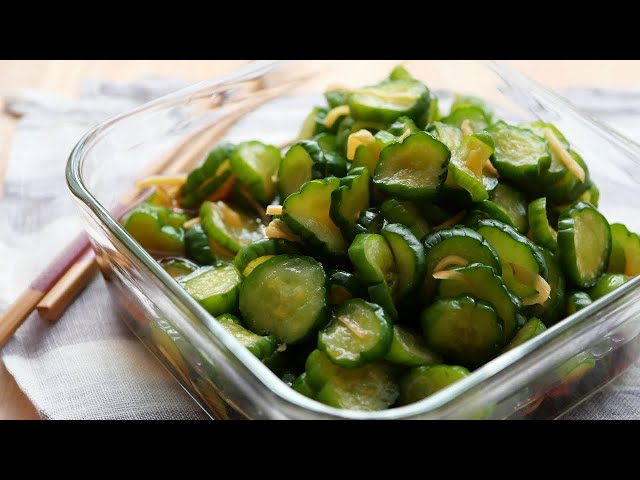 Ingredients
6 Persian Cucumber(Japanese cucumbers)
10g Salt
25g Ginger
Seasoning:
30g Vinegar of your choice
30g Soy sauce
10g Mirin
20g Sugar
***Try it then make your own taste next time
Directions
①Cut Cucumber about 0.2in thick.
②Put salt and the cucumber into a plastic bag.
③Squeeze the cucumber to remove excess water.
Add ginger and mix.
④Add all the seasonings to the pot and bring to a boil, then remove from heat.
⑤Pour the hot seasonings over the cucumber.
⑥Allow to cool for 30 minutes.
Store in the refrigerator.
Complete recipe:
Other category recipes - Appetizers