Charcuterie Board
More recipes from channel - Cookist Wow
How to cook Charcuterie Board: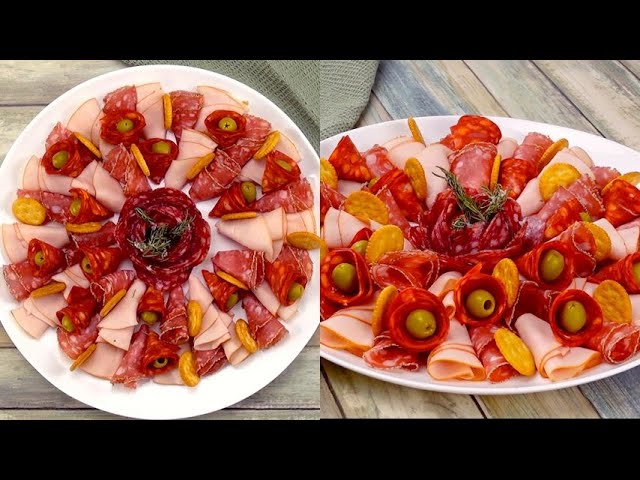 INGREDIENTS
Olives
Crackers
Rosemary sprigs
Salami
Ham
Chorizo
Small salami
METHOD
Use a fork to fold a slice of cured meat into a cone shape.
Place several slices one on top of the other, cut from the center to the outer edge, and form a cone with each slice.
Arrange several slices around the edge of a glass, to form a flower with the salami. Serve the cured meat with olives, rosemary, and crackers.
Other category recipes - Appetizers
Add recipe