Blooming onion
How to cook Blooming onion: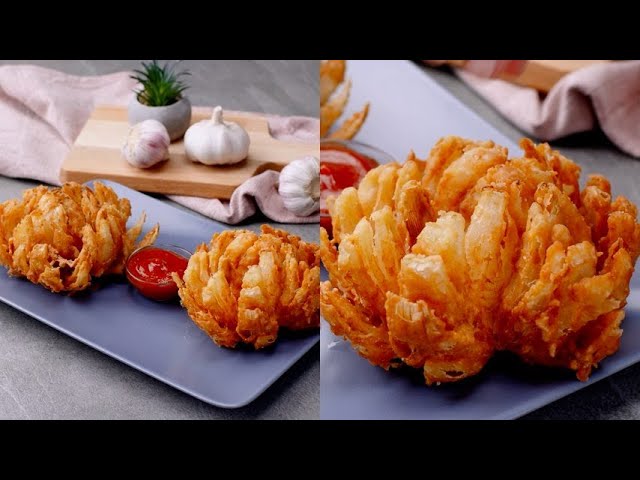 INGREDIENTS

2 large onions 320g (2 1/2 cups) flour 1 tbsp paprika 1 tsp cayenne pepper 1 tsp salt 1 tsp garlic powder 1/2 tsp dried oregano 2 eggs 250 ml (1 cup) milk Sauce
METHOD
Cut onion in the form of a flower, dip it into the milk and flour mixture and repeat it.
Fry in hot oil until golden brown. Serve with your favorite sauce.
Other category recipes - Appetizers