Puffed rice donuts
How to cook Puffed rice donuts: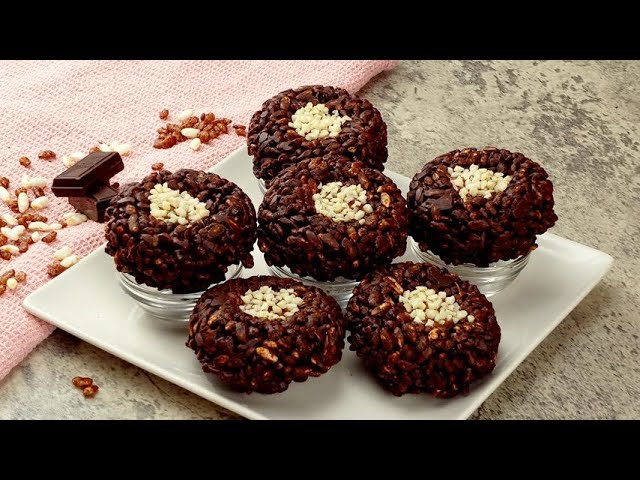 INGREDIENTS
Hazelnut cream Hazelnut grains White puffed rice Chocolate puffed rice 100g melted dark chocolate
METHOD
Mix white puffed rice, chocolate puffed rice, and dark melted chocolate in a bowl. Pour into a silicone donut tray. Flatten and let set for 2 hours.
Fill the center of each donut with hazelnut cream and hazelnut grains.
Other category recipes - Baking