Veggie Menudo
Veggie Menudo
Subscribe to our Telegram channel
@nifty_recipe
. Here you will find all the latest photo and video recipes!
*Recipe on video and text may differ from each other!
How to cook Veggie Menudo: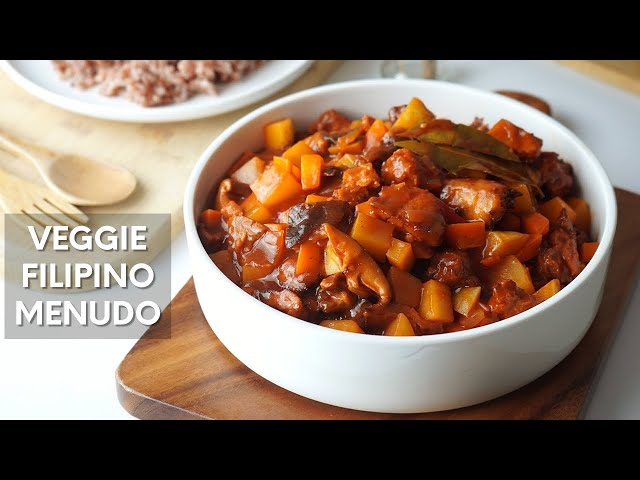 Hey Foodies! Menudo a Filipino dish that is served during special occasions and fiestas. Menudo is popular because of its easy preparation. This Filipino tomato-based stew is usually made of cubed meat, liver, and hotdogs. Here's my take and veganize version. Happy cooking!
Ingredients:

1/4 cup cornstarch
3 tbsp nutritional yeast
2 tbsp soy sauce
1 tbsp oil
1/4 cup nut milk
black pepper
1 block firm tofu
Air fry at 200°C for 20-30 minutes
2 tbsp oil
1 red onion
5 cloves garlic
1 carrot
2 potatoes
1 bell pepper
30g mushroom
2 tbsp tomato paste
1 cup mushroom stock
2 bay leaves
3/4 cup tomato sauce
1/2 cup water
1 tbsp soy sauce
1 tsp mushroom powder (optional)
salt and pepper to taste
More recipes from channel - Healthy Foodie Ph
Other category recipes - Fruits and vegetables recipes