Dhaniya Panjiri & Panchamrit Bhog Prasad
Dhaniya Panjiri & Panchamrit Bhog Prasad
*Recipe on video and text may differ from each other!
How to cook Dhaniya Panjiri & Panchamrit Bhog Prasad: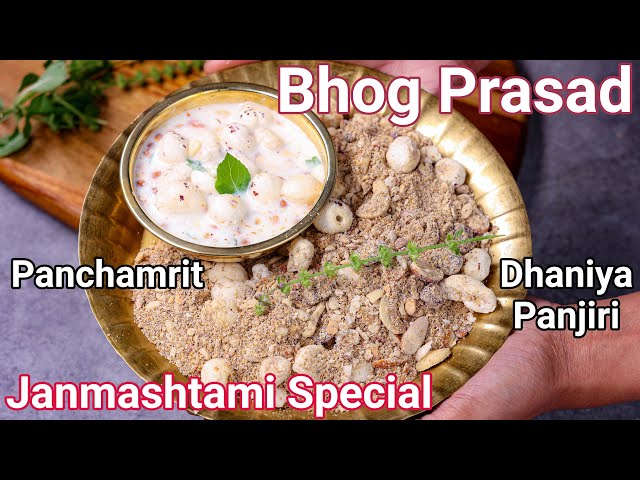 Panjiri Recipe. Panjeeri Recipe. Dhaniya Panjiri Janmashtami Special with detailed photo and video recipe. An authentic and traditional Krishna Janmashtami bhog prasadam special made with dry fruits and coriander seeds. This is an extremely simple, healthy and tasty bhog prasad recipe, loaded with all the goodness of dry fruits. It is especially served during the festival fasting celebration as it gives the required and essential nutrients and energy to the body.
Other category recipes - Recipes