Hot dog waffle
How to cook Hot dog waffle: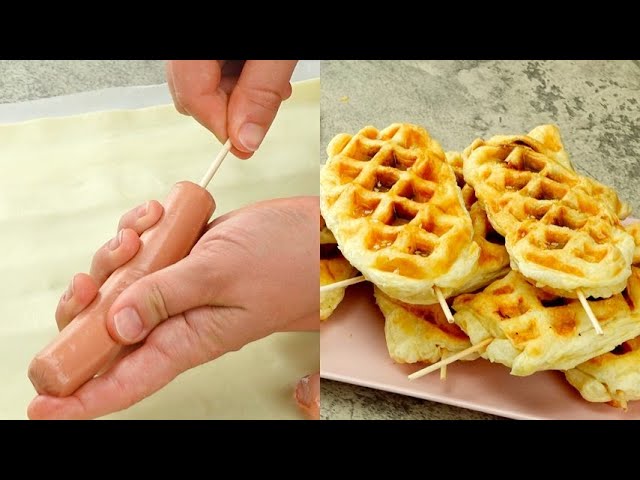 INGREDIENTS
Skewers
Hot dog sausage
Puff pastry
METHOD
Put a hot dog sausage on a skewer.
Place several at one end of a sheet of puff pastry. Cut the puff pastry vertically. Fold and cover the sausage well.
Cook in a waffle iron until golden.
Other category recipes - Dinner recipes