Chocolate glasses cake
Chocolate glasses cake
Subscribe to our Telegram channel
@nifty_recipe
. Here you will find all the latest photo and video recipes!
*Recipe on video and text may differ from each other!
How to cook Chocolate glasses cake: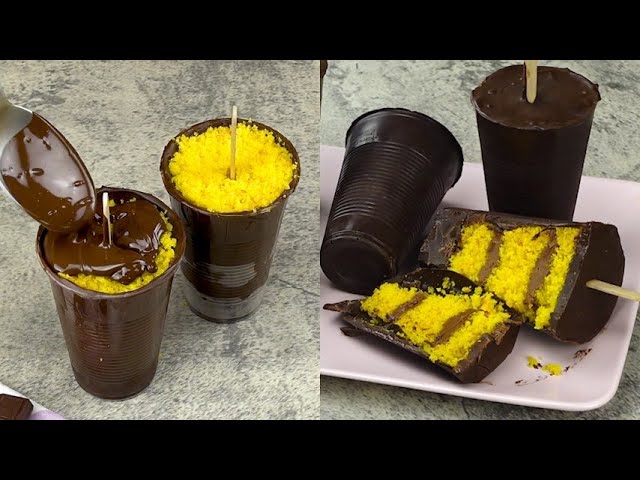 INGREDIENTS
Hazelnut cream
3 eggs
150ml oil
200g chopped carrots
275g sugar
250g flour
1 tbsp baking powder
Dark melted chocolate
Plastic cups
Lollipop sticks
METHOD
Pour carrot slices into a blender. Add egg, and oil and blend very well.
Pour into a bowl, add sugar and mix until dissolved, then add flour and baking tray and mix well again.
Pour the mixture into a baking tray, and bake at 200ºC (396ºF) for 40 minutes.
Pour melted chocolate into several plastic cups, cover the entire glass with chocolate and return the excess to the bowl, let set.
Crumble the carrot cake and half fill each glass with chocolate. Add hazelnut cream and finish filling with more cake crumbs.
Place lollipop sticks into the cake and pour melted chocolate on top to form a lid. Let dry. Remove the plastic cup to serve.
Other category recipes - Desserts