Sporcamuss
How to cook Sporcamuss: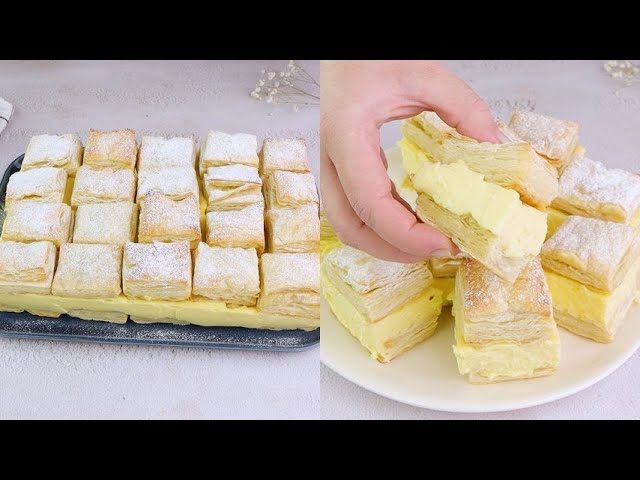 INGREDIENTS
Puff pastry in squares
1l (4 cups) of milk
150g (3/4 cup) of sugar
3 packs of vanilla pudding
15g (2 tbsp) of corn starch
100g of white chocolate
200ml (3/4 cup) of whipping cream
Powdered sugar
METHOD
Arrange the puff pastry in squares into the baking tray covered with parchment paper and bake at 180°C/360°F for 20 minutes.
In a pot add the milk, sugar, vanilla pudding, and corn starch, and mix. Transfer the pot to the stove and mix until thick. Then remove it from the pot.
Add the white chocolate and mix until chocolate is melted and mixed well with the mixture. Add the whipping cream and mix with an electric mixer until the cream thickens.
Cover the cake tray with cling film and add the mold on top. Arrange the first layer of the pastry squares and then spread the prepared cream and level it up well. Arrange one more layer of the pastry squares.
Transfer the squares into the fridge for one hour.
After time has elapsed remove the mold and cling film and sprinkle the squares with powdered sugar. Cut into squares and serve.
Other category recipes - Desserts