Spiedini di mozzarella in carrozza
Spiedini di mozzarella in carrozza
Subscribe to our Telegram channel
@nifty_recipe
. Here you will find all the latest photo and video recipes!
*Recipe on video and text may differ from each other!
How to cook Spiedini di mozzarella in carrozza: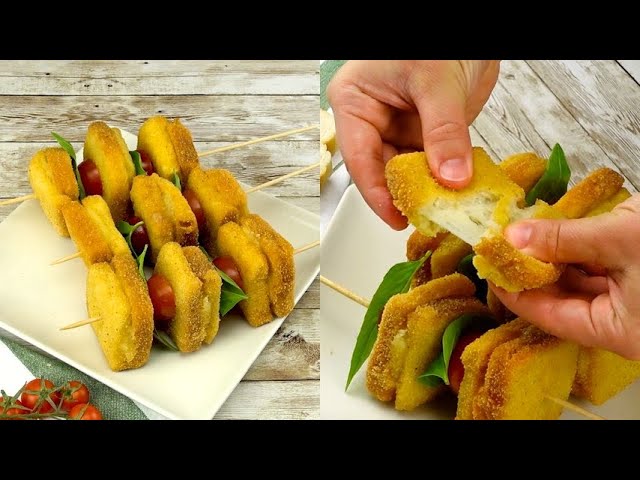 INGREDIENTI
Pane a fette
Mozzarella fresca
Pomodorini
Basilico
Uova
Farina 00
Pangrattato
Olio di semi
Spiedini
PREPARAZIONE
Taglia la mozzarella a fette. Taglia ogni fetta di pane in 4 quadrati.
Metti la fetta di mozzarella tra due quadrati di pane.
Passa i mini tramezzini nella farina, nelle uova sbattute e nel pangrattato.
Friggili nell'olio bollente fino alla doratura.
Assembla gli spiedini con i tramezzini fritti, i pomodorini e il basilico.
Other category recipes - Recipes