Puff pastry squares
How to cook Puff pastry squares: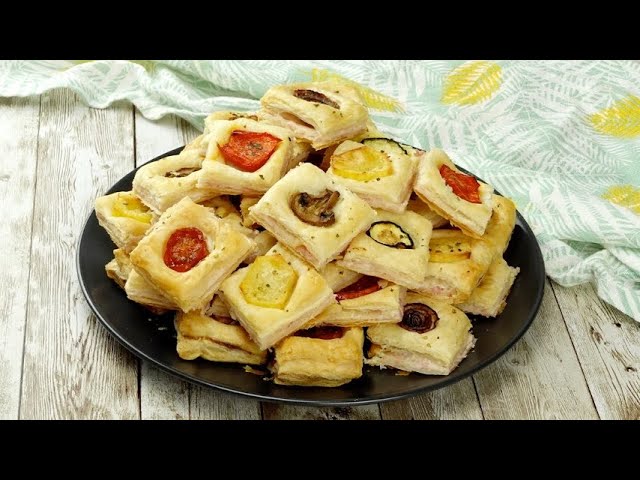 INGREDIENTS
2 rectangular puff pastries
100g ham
150g cream cheese
Red bell peppers
Zucchini
Mushrooms
Cherry tomatoes
Potatoes
Onions
Olive oil
Salt
Oregano
METHOD
Cut the vegetables into small slices, place them on a baking tray, add salt and bake for 10 minutes at 200ºC (392ºF).
Blend the ham, add the cream cheese and mix well.
Spread the mixture all over a sheet of puff pastry. Place another sheet of puff pastry on top and cut it into several squares.
Use a small glass to press down each square. Prick each circle with a fork. Place a slice of baked vegetable on each circle of puff pastry.
Brush the entire puff pastry with oil and sprinkle with oregano. Bake for 20 minutes at 190ºC (372ºF).
Other category recipes - Appetizers