Swiss Meringue Buttercream
How to cook Swiss Meringue Buttercream: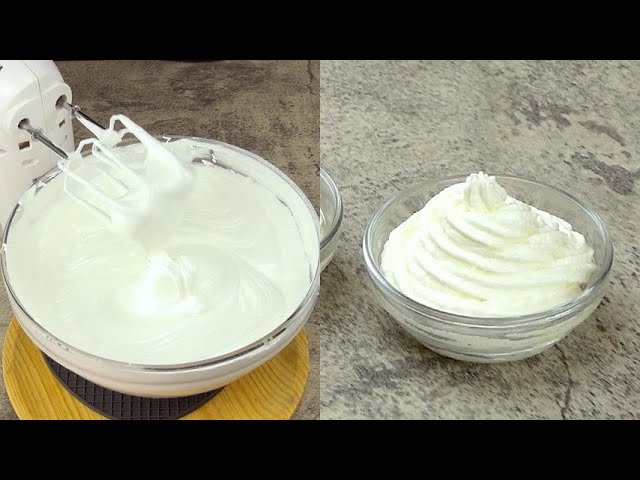 Fluffy and light, this is the best meringue buttercream you'll make.
INGREDIENTS
300g egg whites
400g sugar
1 tsp vanilla sugar
400g butter
METHOD
Pour the egg whites and sugar into a bowl.
Cook on a bain-marie until the sugar melts without stopping mixing.
Remove from heat and whisk for 10 minutes until the mixture cools and thickens. Add the vanilla and continue mixing a little slower.
Add the butter to room temperature.
Keep beating until it thickens again and use to decorate muffins and cakes.
Other category recipes - Desserts