Crunchy snuffbox peaches
How to cook Crunchy snuffbox peaches: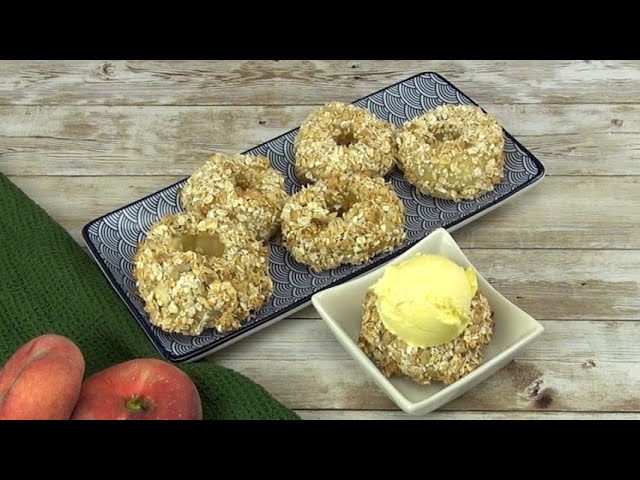 INGREDIENTS
Peaches
180ml (3/4 cup) water
2 tbsp sugar
30g (1 ½ tbsp) rice flour
90g (3/4 cup) flour
Muesli
Vanilla ice cream
METHOD
Mix in a bowl, flour, rice flour, water, and sugar.
Peel and core each peach. Dip in the flour mixture and cover well with muesli.
Place on a baking tray and bake for 15 minutes at 180ºC (356ºF).
Serve with a scoop of vanilla ice cream.
Other category recipes - Desserts