Zucchini gateau
Zucchini gateau
Subscribe to our Telegram channel
@nifty_recipe
. Here you will find all the latest photo and video recipes!
*Recipe on video and text may differ from each other!
How to cook Zucchini gateau: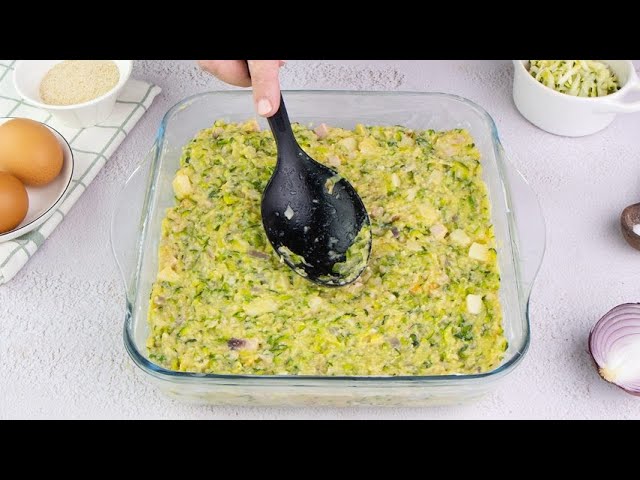 A quick dinner idea for the whole family!
INGREDIENTS
4 zucchini
Olive oil
1 onion
2 eggs
80g (3/4 cup) of breadcrumbs
50g (1/2 cup) of parmesan
100g of cheese
150g of baked ham
Salt
Pepper
Butter
Breadcrumbs
Parmesan
METHOD
Grate the zucchini and set it aside. Pour the olive oil into the pan and fry the onion. Add the grated zucchini and fry until soft.
Transfer the prepared mixture into the bowl. Add the eggs, breadcrumbs, parmesan, cheese, ham, salt, and pepper, and mix all together.
Transfer the mixture into the casserole greased with butter. Level it up with the spatula and add the pieces of butter on top.
Sprinkle with breadcrumbs and parmesan cheese and transfer to the oven and bake at 170°C/338°F for 30 minutes.
Other category recipes - Dinner recipes