Brownies
Brownies
Subscribe to our Telegram channel
@nifty_recipe
. Here you will find all the latest photo and video recipes!
*Recipe on video and text may differ from each other!
How to cook Brownies: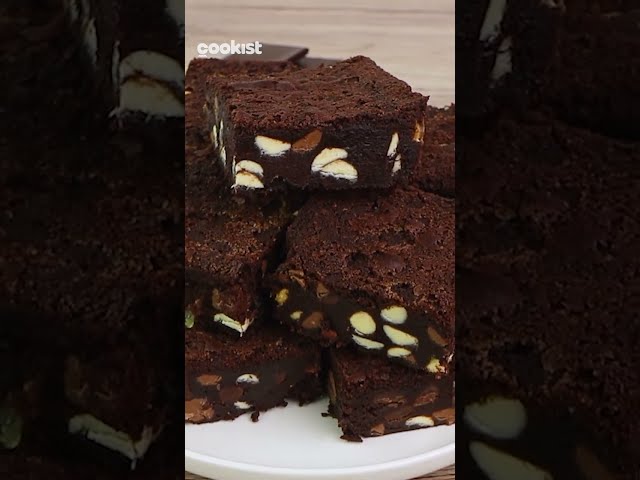 INGREDIENTS
170g (3/4 cup) of butter (melted)
150g (3/4 cup) of sugar
100g (1/2 cup) of light brown sugar
2 eggs
130g of dark chocolate (melted)
100g (3/4 cup) of flour
30g (1/4 cup) of cocoa powder
6g (1 tsp) of salt
100g of white chocolate chips
100g of milk chocolate chips
100g of dark chocolate chips
METHOD
In a pot add butter (melted), sugar, light brown sugar, eggs and mix with the mixer. Add the dark chocolate (melted) and continue with mixing.
Sift the flour, cocoa powder, salt, and mix with a spatula. Add the white chocolate chips, milk chocolate chips, dark chocolate chips, and mix all well together with a spatula.
Transfer the mixture into the cake mold (20x20cm - mold size) and level it up with the spatula.
Bake in the oven at 170°C/338°F for 20 minutes.
Other category recipes - Desserts