Pumpkin Dishes
Pumpkin Dishes
Subscribe to our Telegram channel
@nifty_recipe
. Here you will find all the latest photo and video recipes!
*Recipe on video and text may differ from each other!
How to cook Pumpkin Dishes: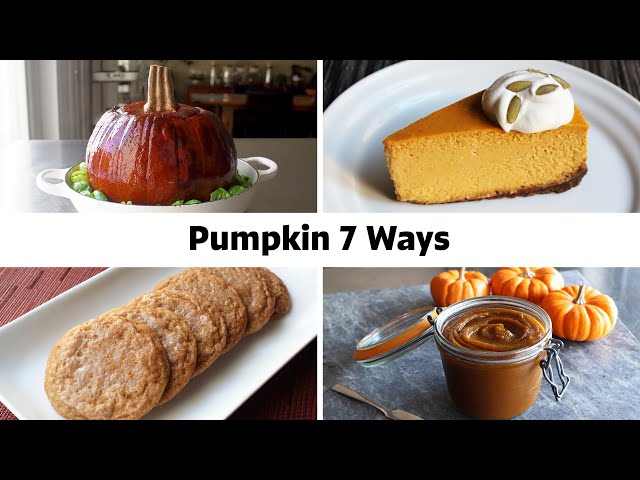 Hello Food Wishers! Chef John's Corporate Overlords here with 7 pumpkin recipes to indulge in this fall! Can't get enough pumpkin spice? Pumpkin Spice Snickerdoodles and Pumpkin Cinnamon Rolls are sweet treats that are perfect for sharing. Give brunch a touch of fall with Pumpkin Pancakes, or cook Pig in a Pumpkin for a satisfying meal that's also a surprising centerpiece. With Thanksgiving just around the corner, get ready for the Best Pumpkin Pie Ever! Whether you want Pumpkin Cheesecake or some Old Fashioned Pumpkin Butter, Chef John has the perfect pumpkin recipe for you!
Other category recipes - Recipes