Moist meatballs
Moist meatballs
Subscribe to our Telegram channel
@nifty_recipe
. Here you will find all the latest photo and video recipes!
*Recipe on video and text may differ from each other!
How to cook Moist meatballs: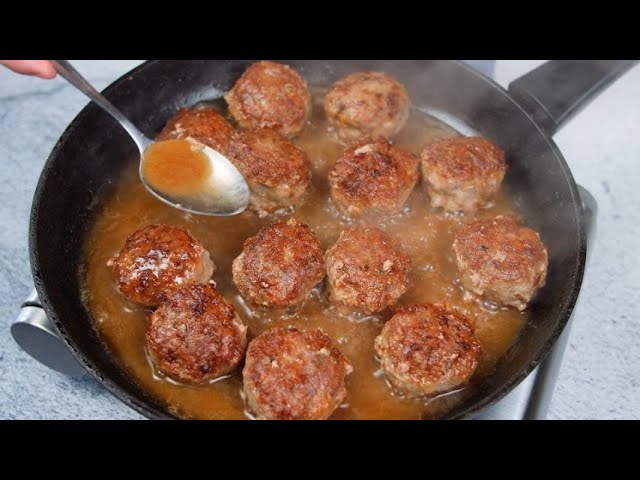 INGREDIENTS
500g (1 pound) ground meat (beef+pork);
1 egg;
60g (¼ cup) parmesan;
30ml (2 tbsp) olive oil;
1 garlic clove, minced;
5g (2 tbsp) parsley, chopped;
30g (½ cup) fresh breadcrumbs;
30ml (2 tbsp) milk;
salt and pepper to taste;
all-purpose flour for dredging;
120ml (½ cup) dry white wine;
120ml (½ cup) water.
METHOD
In a large bowl mix together ground meat, egg, parmesan, garlic, olive oil, parsley, breadcrumbs, milk, salt, and pepper.
Form the meat mixture into balls and dredge each one in flour.
Heat some more olive oil in a pan and cook meatballs for 5 minutes per side, or until crispy and golden.
Pour wine and water into the pan of meatballs and cook on low heat for 10 minutes more.
Other category recipes - Dinner recipes