Hazelnut brownies
Hazelnut brownies
Subscribe to our Telegram channel
@nifty_recipe
. Here you will find all the latest photo and video recipes!
*Recipe on video and text may differ from each other!
How to cook Hazelnut brownies: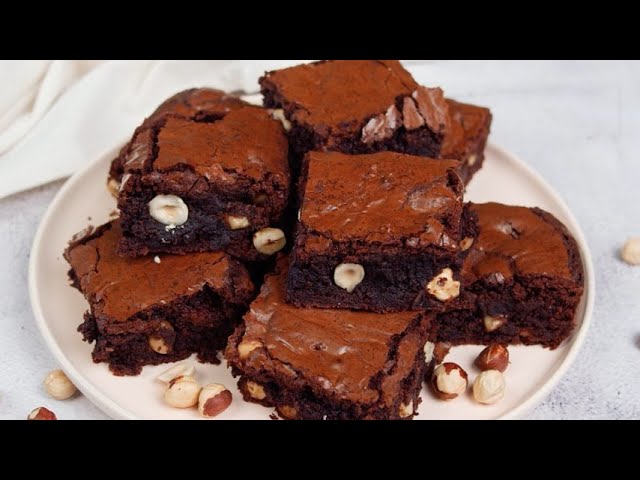 INGREDIENTS
100 g (½ cup+2 tbsp) all-purpose flour;
2 eggs;
175g (¾ cup) butter;
80g (⅔ cup) hazelnuts;
5g (1 tsp) baking powder;
200g (¾ cup) dark chocolate, chopped;
20g (2 ½ tbsp) cocoa powder;
200g (1 cup) sugar.
METHOD
Whisk sifted flour with baking powder and cocoa powder.
In a separate bowl beat eggs with sugar until pale and fluffy.
Separately melt chocolate and butter. Pour the chocolate mixture into the eggs and whisk to combine.
Add the dry mixture into the liquid and mix again until smooth batter forms.
Combine chocolate batter with hazelnuts and spread in a 20x20cm baking pan.
Bake for 35 minutes at 175°C/345°F.
Other category recipes - Desserts