Baked potatoes
Baked potatoes
How to cook Baked potatoes: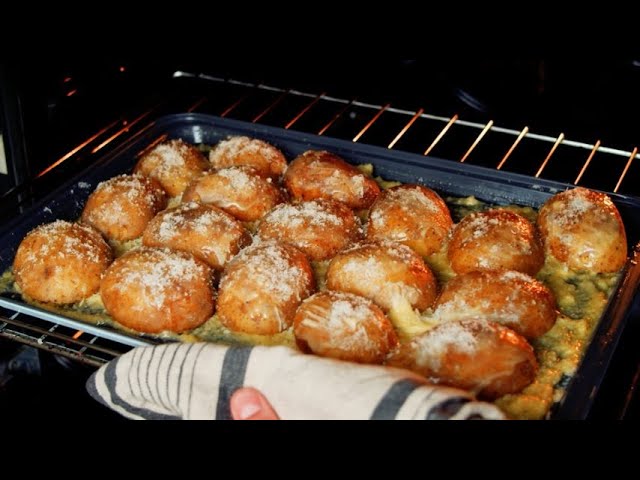 INGREDIENTS
70 g (⅝ cup) butter, melted;
20 g (4 tbsp) shredded parmesan;
¼ tsp dry garlic;
salt and pepper to taste;
7-8 medium potatoes.
METHOD
Clean potatoes and cut them in half.
On a baking sheet mix together melted butter, parmesan cheese, garlic powder, salt and pepper.
Spread butter-cheese mixture on the tray evenly and layer potatoes cut side down.
Brush potatoes with some extra butter and sprinkle some more parmesan on top.
Bake for 20-25 minutes at 210°C/410°F.
Complete recipe:
Other category recipes - Dinner recipes