Spinach cups
How to cook Spinach cups: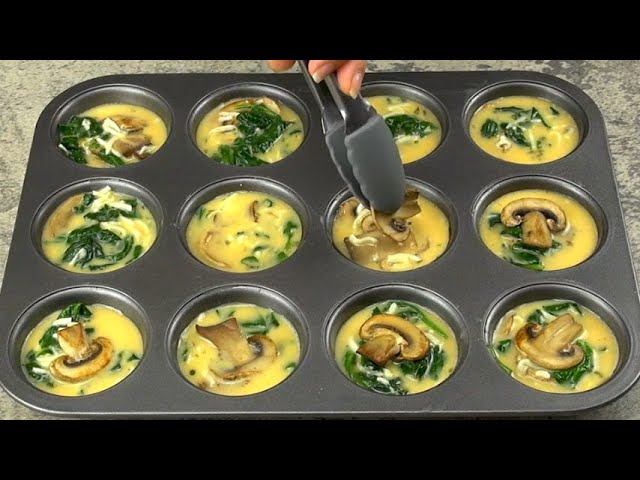 INGREDIENTS
Cooked spinach
9 eggs
Cooked mushrooms
Milk
Salt
Pepper
Grated cheese
METHOD
1. Pour the eggs into a bowl and beat them. Add cooked mushrooms, cooked spinach, grated cheese, milk, salt, and pepper and mix well.
2. Grease a muffin tin and pour in the mixture.
3. Place a slice of cooked mushroom on top of each muffin hole.
4. Bake for 15 minutes at 180°C (356°F).
Other category recipes - Appetizers