Glazed Halloween cookies
Glazed Halloween cookies
Subscribe to our Telegram channel
@nifty_recipe
. Here you will find all the latest photo and video recipes!
*Recipe on video and text may differ from each other!
How to cook Glazed Halloween cookies: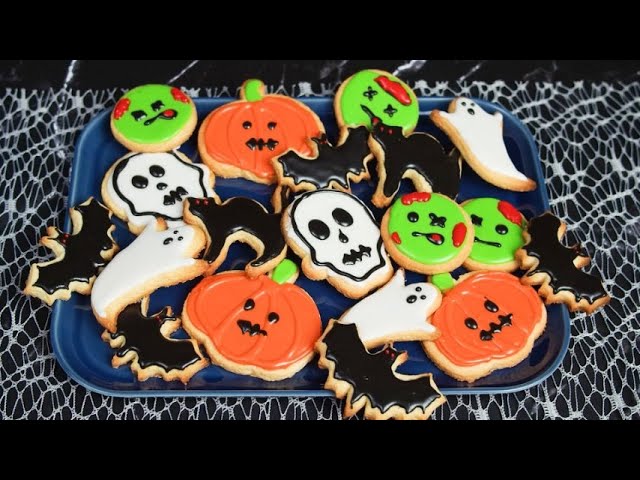 INGREDIENTS
100g (1 cup) hazelnut flour;
200g (1 ½ cup) all-purpose flour;
120g (½ cup) cold butter, cubed;
1 egg;
120g (⅔ cup) sugar;
1 egg yolk;
sugar cookie glaze: white, black, red, green and orange.
METHOD
1. Preheat the oven to 180C/350F.
2. In a large bowl mix both types of flour with sugar. Add cold butter, an egg, and egg yolk. Mix together until dough forms, form into a ball, and let sit in the fridge for 30 minutes.
3. Roll out the dough into a 3-4 mm thickness. Using a cookie cutter cut out shapes of a pumpkin, skeleton, cat, bat, ghost, and a simple circle.
4. Place cookies onto the baking pan and bake for 10-12 minutes. Let cool down.
5. Using a piping bag, decorate cookies with glaze: white for the ghost and the skeleton, black for the bat and cat, green and orange for the pumpkin, and green for the circle shape - zombie. Let the glaze set.
6. Add details on top of the glazed base and leave to set before serving.
Other category recipes - Baking