Bang Bang Tofu
Bang Bang Tofu
Subscribe to our Telegram channel
@nifty_recipe
. Here you will find all the latest photo and video recipes!
*Recipe on video and text may differ from each other!
How to cook Bang Bang Tofu: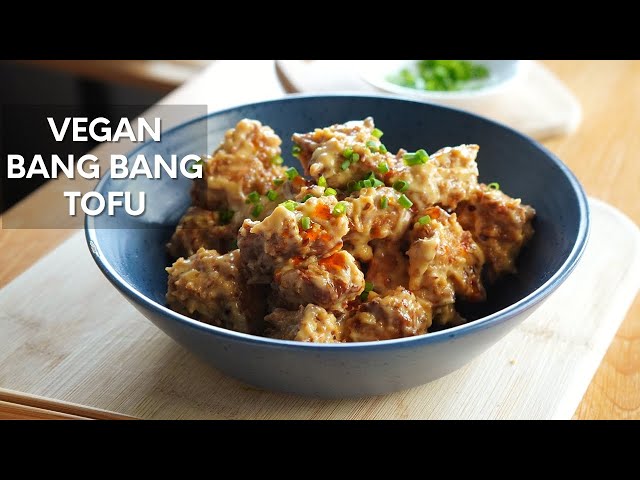 Hey Foodies! Saucy, sweet, and spicy, this creamy Bang Bang Tofu is a vegan twist on a popular appetizer. This protein packed and easy to make tofu recipe can be enjoyed over a hot rice for a tasty vegan lunch or dinner!
Ingredients:

4 tbsp nutritional yeast
1/2 tsp garlic powder
1/2 tsp smoked paprika
1/4 cup cornstarch
1/4 cup nut milk
2 tbsp soy sauce
2 packs korean silken tofu (pressed, freezed and thawed for three cycles)
1 cup toasted breadcrumbs
air fry at 180°C for 10-12 minutes (flip halfway through)
Sauce:
3/4 cup chickpea mayonnaise
1 tbsp vinegar
2 tbsp maple syrup
1 tbsp chili garlic oil
spring onion for garnish
More recipes from channel - Healthy Foodie Ph
Other category recipes - Healthy recipes