Baked Cheesecake
Baked Cheesecake
How to cook Baked Cheesecake: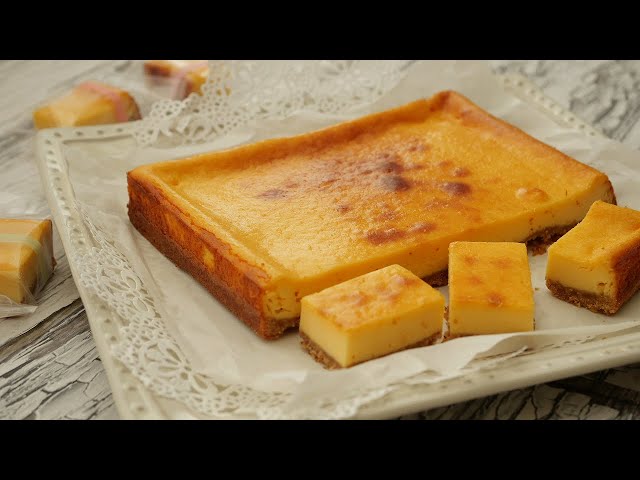 Ingredients
18cm square Cake Tin

For the crust:
80g Wheat germ crackers
40g Melted butter
For the cheesecake filling:
200g Cream cheese
80g Granulated sugar
2 Eggs (110g w/o shell)
50g Greek yogurt
Heavy cream 100g
20g Cornstarch
*Flour is ok
【Directions】
Preparation:
Line the cake pan with parchment paper.
Preheat the oven to 356 °F/180℃
①Break crackers until fine crumbs.
②Add melted Butter and mix well.
③Press the crumb mixture into base of cake tin.
④Mix filling ingredients in order.
(Eggs, yogurt, cream)
Mix until smooth after each addition.Please mix slowly not to let bubbles in too much.
⑤Sift cornstarch over the mixture and mix well until smooth.
⑥Finally, add lemon juice and mix well.
⑦Strain it and then pour it into the cake tin. Flatten it roughly.
⑧Bake it at 356 °F/180℃ for 40 mins.
⑨Let it cool completely. Let it sit in a fridge overnight.
⑩Cut and serve!
Complete recipe:
Other category recipes - Desserts