Pumpkin bread in a pan
Pumpkin bread in a pan
How to cook Pumpkin bread in a pan: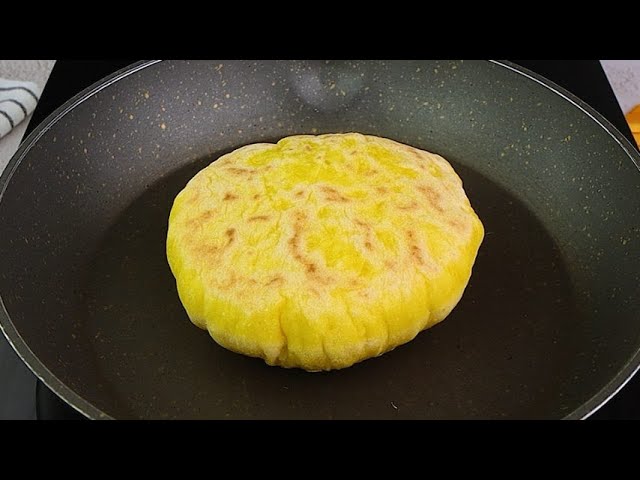 INGREDIENTS
150g of pumpkin (cooked)
150ml (3/4 cup) of water
2g of dry yeast
6g (1 tsp) of salt
A pinch of nutmeg
300g (2 1/2 cups) of flour
Cheese
METHOD
1. Pour the Pumpkin (cooked) into a bowl and puree it with the immersion blender.
2. Add the water and mix with a spatula. Add the dry yeast, salt, and nutmeg, sift the flour and mix with a spatula.
3. When the ingredients are mixed well start doing it with your hands. When the dough starts to form knead to obtain a smooth dough. Transfer to the fridge for 20 minutes.
4. After 20 minutes knead the dough for a few minutes. Transfer to the bowl, cover with cling film, and let it rise for 2-3 hours, or until it doubles in volume.
5. Divide the dough into 8 equal parts and form the balls. Roll out each ball, add the cheese on top and close it. Carefully roll it out with a rolling pin to make it more even, being careful not to tear the dough.
6. Cook the bread rolls on a preheated pan over medium heat, turning from time to time (about every minute and 2-3 times per side).
Complete recipe:
Other category recipes - Bread recipes