Caramelized carrots
Caramelized carrots
How to cook Caramelized carrots: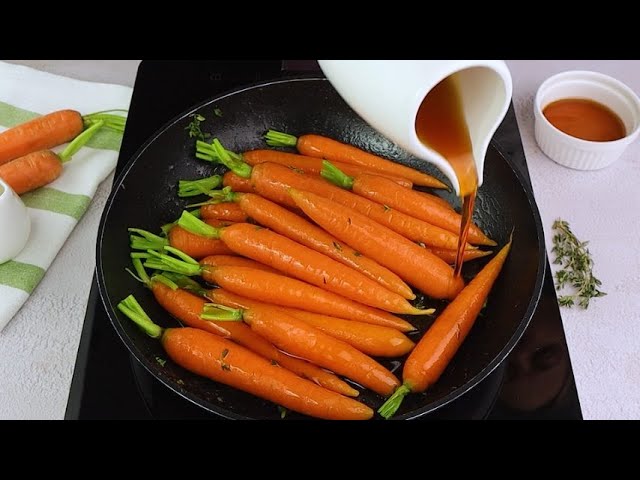 INGREDIENTS
Salt
3 bunches of carrots
20g (1 1/2 tbsp) of butter
Fresh thyme
90g (1/4 cup) of maple syrup
25ml(2 tbsp) of olive oil
METHOD
1. In a pot with boiling water add the salt and start adding the carrots and let them boil for 1-2 minutes.
2. In a pan add the butter, let it melt, and add the carrots. Mix them and add the fresh thyme and maple syrup. Mix them well and let them caramelize well.
3. When the carrots are caramelized well pour the olive oil and give one more mix to combine well. Remove them from the pot and serve.
Complete recipe:
Other category recipes - Recipes