Roasted flower onions
How to cook Roasted flower onions: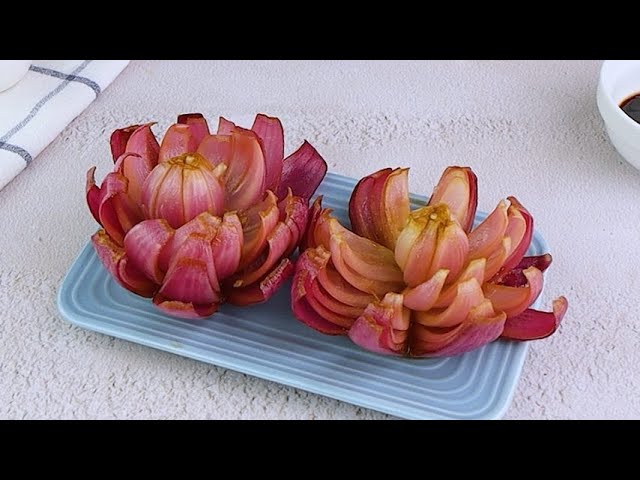 INGREDIENTS
4 red onions
50ml (1/4 cup) of balsamic vinegar
50ml (1/4 cup) of olive oil
Salt
METHOD
1. Cut the top end of the red onions. Make a cut in half without reaching the bottom end, make another cut in half again and repeat until you have four cuts. Repeat with the other onions.
2. Place the onions in a bowl and pour the balsamic vinegar and olive oil over the onions. Set aside for 10 minutes.
3. Transfer the onions to an oven-safe baking dish, and drizzle with the oil mixture. Season with salt for each onion.
4. Bake in oven at 200°C/392°F for 30 minutes covered with aluminum. Remove the aluminum and return to the oven for 10 minutes.
5. After baking with help of the spoon open the onions to make the flower shape.
Other category recipes - Appetizers