Onion bread
How to cook Onion bread: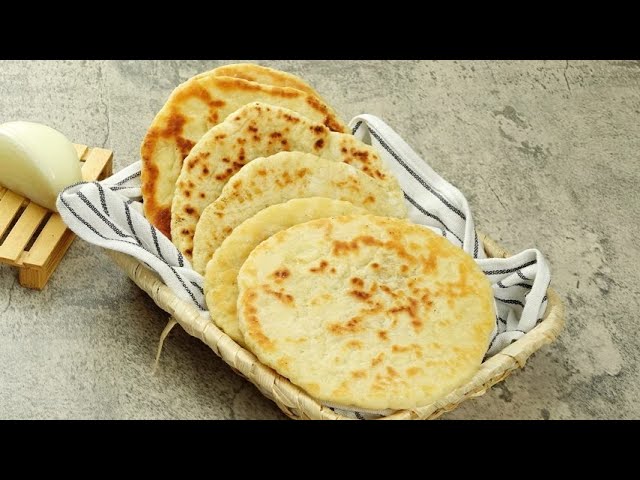 INGREDIENTS
1 ½ tsp sugar
2 tsp dry yeast
120ml (½ cup) lukewarm water
320g (3 cups) flour
1 tbsp olive oil
1 tsp salt
125g (½ cup) yogurt
Vegetable oil
Onion
30 ml water
METHOD
1. Add sugar, yeast, and water to a bowl, mix well and let stand for 10 minutes.
2. Sift the flour into a bowl, and add olive oil, salt, yogurt, and the yeast mixture.
3. Stir well and massage for 20 minutes.
4. Form a ball and let rest for 1 hour.
5. Divide the dough into 6 medium-sized balls.
6. Cut the onion into thin slices.
7. Cook in a pan with oil, and add water when it starts to stick.
8. Flatten each ball, place the onion mixture in the center and wrap it with the dough.
9. Cover and let stand for 10 minutes.
10. Flatten each ball and cook in a pan with a little oil on both sides.
Other category recipes - Bread recipes