Pumpkin pie
More recipes from channel - Cookist Wow
How to cook Pumpkin pie: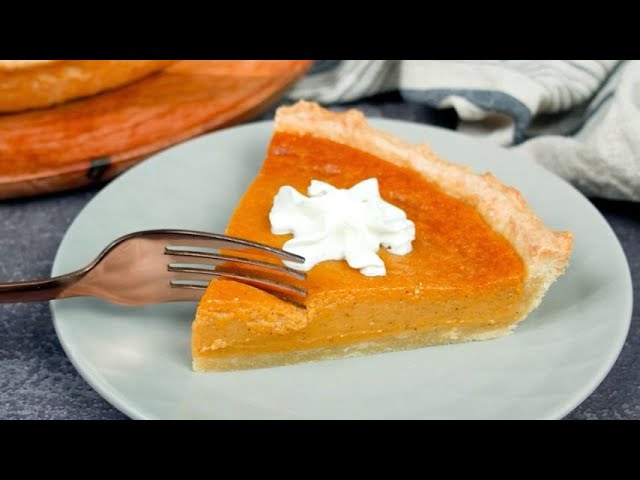 INGREDIENTS
For the pastry:
310g (2 ½ cups) all-purpose flour
1 egg
160 g (⅔ cup) cold butter
80 ml (⅓ cup) cold water
15g (1 ¼ tbsp) sugar
4 g (⅔ tsp) salt
For the filling:
300 g (1 ⅕ cup) butternut squash puree
2 egg
200 ml (⅔ cup) condensed milk
75 g (⅓ cup) brown sugar
75 g (⅓ cup) white sugar
1 tsp cinnamon
⅓ tsp nutmeg
METHOD
1. Whisk flour with salt, sugar, and butter and work the mixture with your hands, forming crumbs. Add one egg and pour in cold water. Mix to form a uniform shortcrust pastry. Wrap in plastic, and chill for 30 minutes.
2. For the filling whisk butternut squash puree with egg, condensed milk, both types of sugar, cinnamon, and nutmeg.
3. Roll out the pastry and cover the bottom and sides of a 25-cm pie dish. Remove any excess pastry.
4. Pour pumpkin filling into the pie dish and transfer into the oven. Bake for 55 minutes. Let cool down before slicing.
Other category recipes - Baking
Add recipe