Fried potato balls
Fried potato balls
*Recipe on video and text may differ from each other!
How to cook Fried potato balls: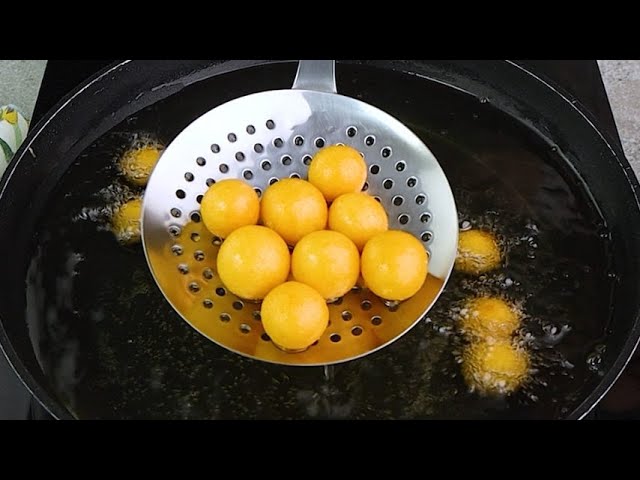 INGREDIENTS
150g of Boiled potatoes
50g (1/2 cup) of Rice flour
25g (1/4 cup) of Cornstarch
30g (1/4 cup) of Sugar
30ml (1/4 cup) of Water
Oil for frying
METHOD
1. Place the colander in the bowl and pour the potatoes. Press them with the spoon to mash the potatoes well.
2. Add the rice flour, cornstarch, sugar, water, and mix until all is well combined. When the dough starts to form knead with your hands and transfer them to the working surface.
3. Cut the dough into three parts and roll out each one into the strip. Cut the strip into small pieces and with your hands make the shape of a ball.
4. Transfer them to the hot oil and fry until they are golden brown.
Other category recipes - Appetizers