Thanksgiving stuffed mushrooms
Thanksgiving stuffed mushrooms
How to cook Thanksgiving stuffed mushrooms: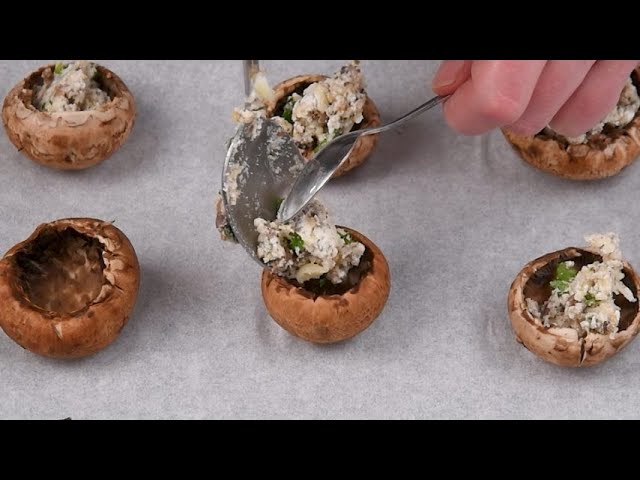 INGREDIENTS
400g mushrooms
150g cream cheese
50g cheese
30g (2 tbsp) butter
2 cloves garlic
Parsley
30g (¼ cup) breadcrumbs
4g (1 tsp) thyme
Salt
Pepper
METHOD
1. Clean the mushrooms with a cloth. Hollow out the mushrooms.
2. Melt the butter in a pan and fry the rest of the mushrooms with garlic, salt, and pepper. Add bread crumbs and mix well.
3. Pour the resulting mixture into a bowl and mix with cream cheese, parsley, thyme, and grated cheese.
4. Fill the mushrooms with the resulting mixture and sprinkle with grated cheese.
5. Bake in the oven at 180°C/360°F for 20 minutes. Serve.
Complete recipe:
Other category recipes - Appetizers