Chocolate cups
How to cook Chocolate cups: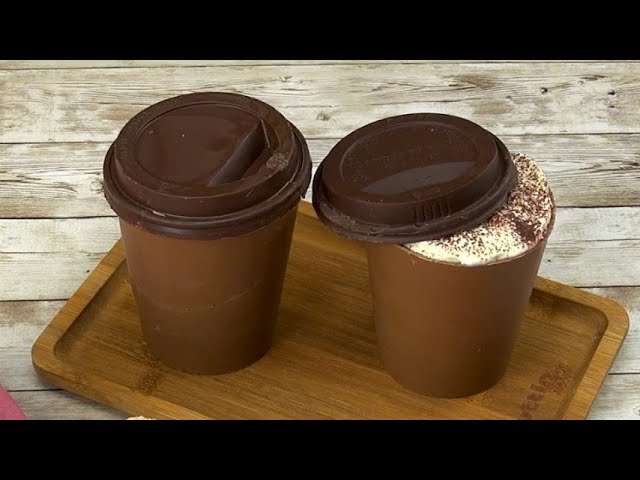 INGREDIENTS
Milk chocolate
Dark chocolate
White chocolate
Coffee cups
120 ml heavy cream
250g mascarpone cheese
60 g sugar
Coffee
Rum
Finger ladies cookies
Cocoa powder
METHOD
1. Melt the dark chocolate and pour it into a plastic lid until covered. Mix milk and white chocolate, and melt.
2. Pour the chocolate into a paper coffee cup to cover. Refrigerate for 30 minutes.
3. Remove the chocolate from the glass and the plastic lid.
4. Mix mascarpone cheese with sugar. Beat heavy cream in a bowl and gradually add the cheese mixture. Pour the mixture into a piping bag,
5. Add a little of the mixture to the bottom of the chocolate glass.
6. Mix coffee with a little run, soak the cookies and place them on top of the heavy cream mixture.
7. Add more heavy cream mixture on top of the cookies and sprinkle with cocoa. Repeat until the glass is full.
8. Place the chocolate cover on top.
Other category recipes - Desserts