Kala Chana Dosa
Kala Chana Dosa
*Recipe on video and text may differ from each other!
How to cook Kala Chana Dosa: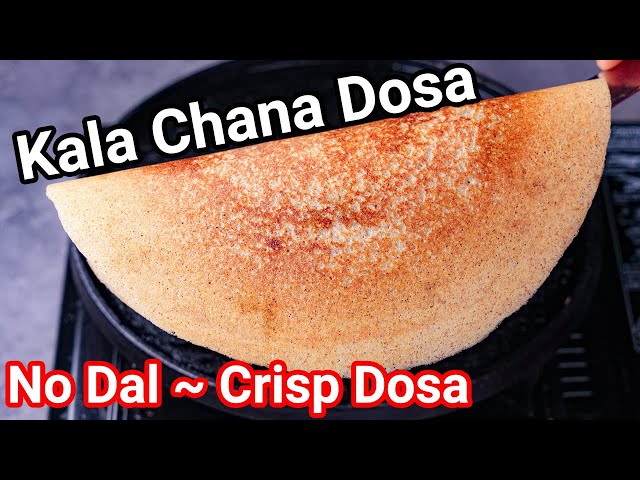 Chana Dosa Recipe | Black Chickpeas Dosa | No Urad Dal Dosa with detailed photo and video recipe. Perhaps one of the easy and simple dosa recipes is prepared with a basic combination of chickpeas and rice. It is an excellent source of protein as it is prepared using chana dal, but an ideal replacement for traditional urad dal-based dosa recipes. As matter of fact, these dosas are even crispier than the traditional masala dosa recipes and hence can be ideal breakfast recipes.
Other category recipes - Breakfast