Diamond cookies
Diamond cookies
How to cook Diamond cookies: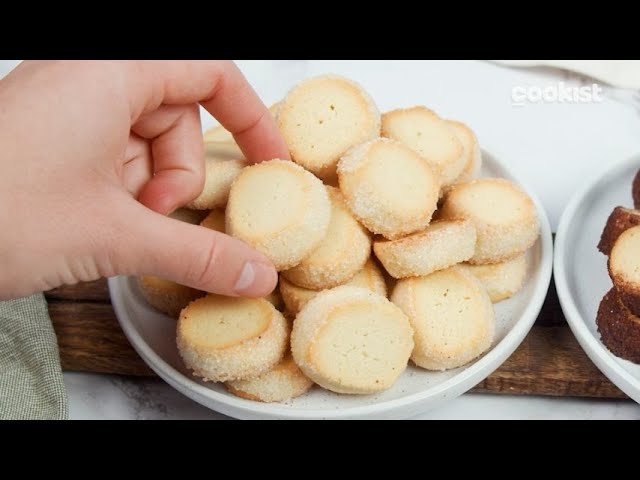 INGREDIENTS
320g (2 ½ cups) all-purpose flour
200g (3/4 cup) butter, softened
110g (¾ cup) powdered sugar
a pinch of salt
1 tsp vanilla extract
1 egg
Sugar
Cocoa powder
Milk
METHOD
1. In a large bowl beat butter with powdered sugar, salt, and vanilla. Add one egg and beat again. Combine the butter mixture with flour and knead to form a smooth pastry.
2. Divide the pastry into quarters and roll each into a log. Wrap in plastic and chill for at least 2 hours.
3. Fill one palace with sugar and mix sugar with cocoa powder on another plate.
4. Unwrap the dough, brush it with milk, and roll 2 logs in plain sugar and another 2 logs in cocoa sugar.
5. Cut the dough into pieces 2.5-3cm and bake for 18 minutes at 180°C/350°F.
Complete recipe:
More recipes from channel - Cookist Wow
Other category recipes - Baking