Pulihora Instant Paste Mix
Pulihora Instant Paste Mix
*Recipe on video and text may differ from each other!
How to cook Pulihora Instant Paste Mix: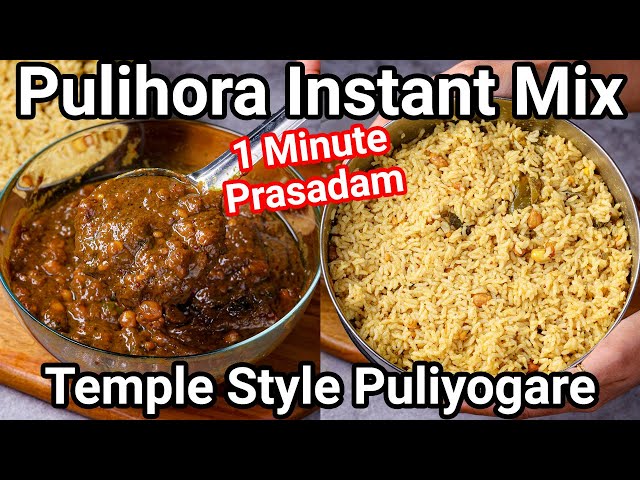 Pulihora Recipe | Chintapandu Pulihora | Andhra Style Tamarind Rice with Pulihora Premix with detailed photo and video recipe. An easy and flavored south Indian style rice recipe made with cooked rice, tamarind extract, and spices. The recipe is generally made in temples and served as prasadam, but can also be served for lunch boxes and dinner meals. The flavored rice does not require any side with it but tastes amazing when served with sour curd or any spicy gravy-based curry.
Other category recipes - Pasta and noodle recipes