Bakery Style Vanilla Cupcake in Mixer Blender
Bakery Style Vanilla Cupcake in Mixer Blender
*Recipe on video and text may differ from each other!
How to cook Bakery Style Vanilla Cupcake in Mixer Blender: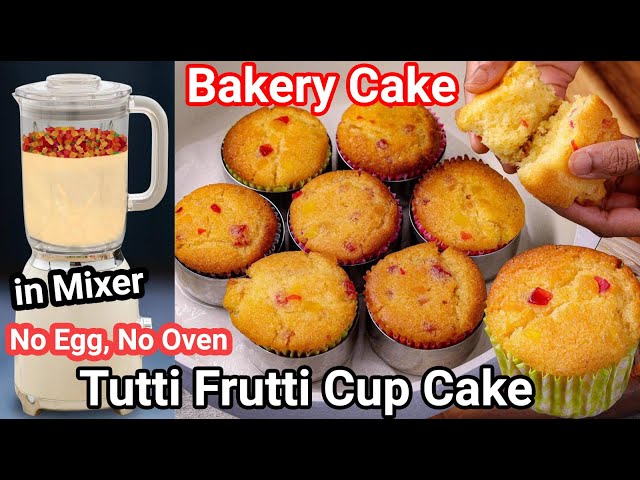 Cake In Blender Recipe | Eggless Tutti Frutti Bakery Vanilla Cup Cake with detailed photo and video recipe. An easy and interesting way of preparing the basic and soft moist cake recipe loaded with tutti fruity. It is basically a simple homemade version of the moist cupcake recipe usually available or sold in local bakeries. It can be a perfect tea-time snack or even a simple dessert recipe for any occasion to be served and shared with friends and family.
Other category recipes - Desserts