Sweet & Spicy Raw Papaya Transparent Chutney
Sweet & Spicy Raw Papaya Transparent Chutney
*Recipe on video and text may differ from each other!
How to cook Sweet & Spicy Raw Papaya Transparent Chutney: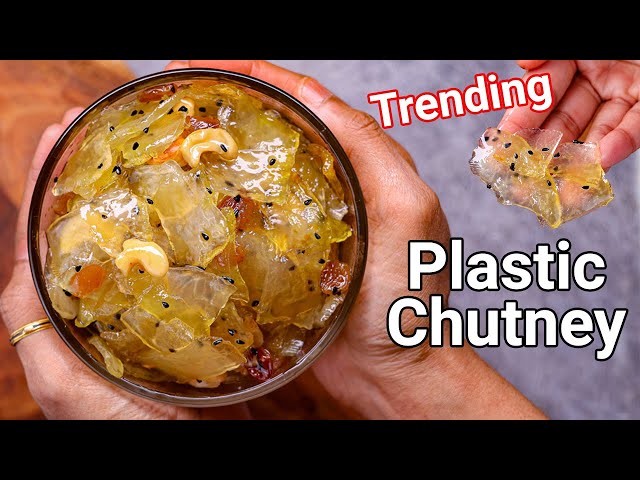 Plastic Chutney Recipe | Raw Papaya Transparent Chutney - Wedding Style with detailed photo and video recipe. Perhaps one of the interesting and unique chutney recipes is prepared with sliced raw papaya grate. It is basically known for its transparent or translucent texture with sweet and savoury texture and hence named plastic chatni. It is typically served on big occasions like weddings or receptions as a side dish to rice or any choice of bread, but can also be prepared for any day-to-day meals.
More recipes from channel - Hebbars Kitchen
Other category recipes - Recipes