Stuffed the cauliflower wit minced meat
Stuffed the cauliflower wit minced meat
Subscribe to our Telegram channel
@nifty_recipe
. Here you will find all the latest photo and video recipes!
*Recipe on video and text may differ from each other!
How to cook Stuffed the cauliflower wit minced meat: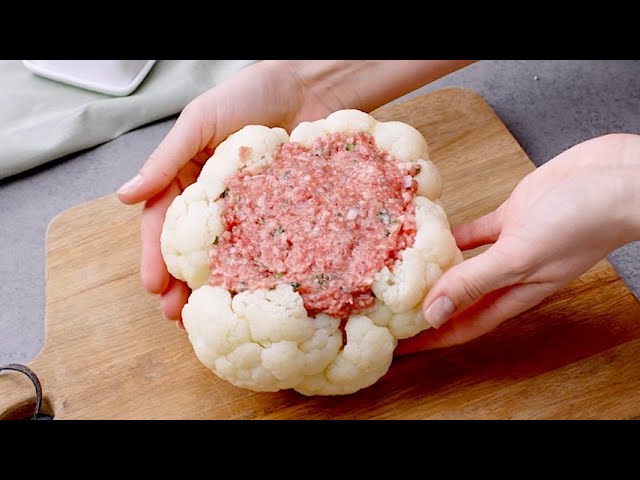 INGREDIENTS
1 head of cauliflower
400g minced meat
1/2 onion, chopped
2 tbsp chopped parsley
1 egg
1/2 tsp salt
1/3 tsp black pepper
1 egg yolk
1/2 tsp paprika
1 tbsp tomato paste
METHOD
1. Boil cauliflower in salted water for 10 minutes.
2. In a bowl mix together minced meat with onion, parsley, egg, salt, and pepper.
3. Fill cauliflower with prepared meat mixture. Coat with tomato paste, egg yolk, and paprika.
4. Bake at 180°C (350°F) for 1 hour.
Other category recipes - Recipes