Chocolate salami squares
Chocolate salami squares
Subscribe to our Telegram channel
@nifty_recipe
. Here you will find all the latest photo and video recipes!
*Recipe on video and text may differ from each other!
How to cook Chocolate salami squares: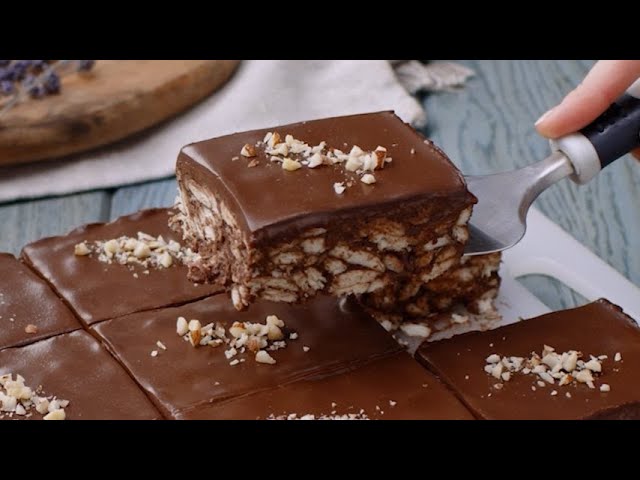 INGREDIENTS
400g biscuits
500ml (2 cups) milk
2 tbsp of sugar
2 tbsp of starch
2 tbsp of cocoa powder
100g dark chocolate
1 tbsp of butter
250ml (1 cup) cream
250 g dark chocolate
1/2 tsp vanilla extract
2 tbsp butter
Hazelnut grain
METHOD
1. In a bowl mix together milk with sugar, cornstarch, and cocoa powder.
2. Cook on low heat until thickness, add in chocolate and butter, and mix with biscuit pieces. Transfer to the pan
3. In another bowl mix together hot cream with chocolate, butter, and vanilla extract, pour onto the biscuit mixture, and refrigerate for 2 hours.
4. Sprinkle with hazelnut grain.
Other category recipes - Desserts