No Sugar Dates Cake in Cooking Pan
No Sugar Dates Cake in Cooking Pan
*Recipe on video and text may differ from each other!
How to cook No Sugar Dates Cake in Cooking Pan: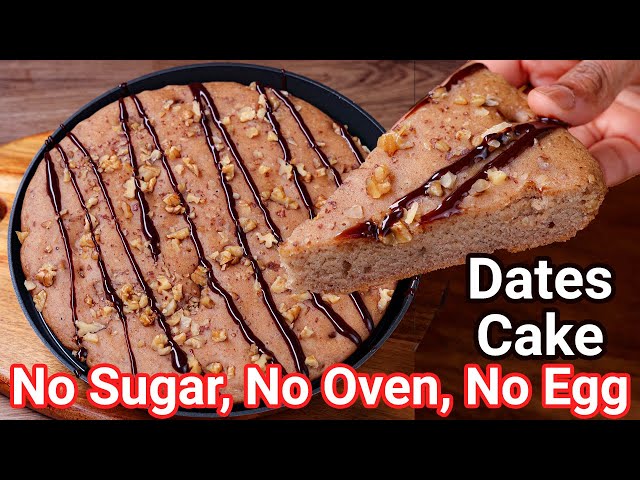 Date cake recipe | date walnut cake | eggless date and walnut loaf with detailed photo and video recipe. a traditional dark loaf cake typically made with plain flour mixed with dates and topped with walnuts. it is generally made during Christmas celebrations but can also be served as an evening snack. it is generally made with plain flour, but in this recipe, I have used wheat flour as a healthy alternative.
Other category recipes - Baking