Hearty Beef Soup
Hearty Beef Soup
Subscribe to our Telegram channel
@nifty_recipe
. Here you will find all the latest photo and video recipes!
*Recipe on video and text may differ from each other!
How to cook Hearty Beef Soup: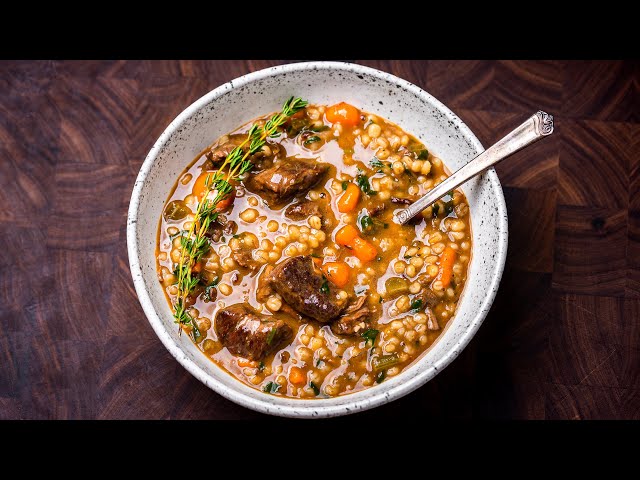 Today we're making beef barley soup. This is such a comforting soup and definitely a full meal! I hope you enjoy it.

Ingredients

2 (907 grams) pounds beef chuck - cubed
3 (41 grams) tablespoons olive oil
1 medium onion - diced
2 ribs celery - diced
4 medium carrots - diced
3 cloves garlic minced
¾ (175 grams) cup dry red wine
6 (1440 grams) cups low-sodium beef broth
1 (17 grams) tablespoon Worcestershire sauce
3 sprigs thyme
1 (180 grams) cup pearl barley
salt and pepper - to taste
¼ cup parsley - minced
More recipes from channel - Sip and Feast
Other category recipes - Soups and stews recipes