Pastry crackers with mortadella mousse
Pastry crackers with mortadella mousse
How to cook Pastry crackers with mortadella mousse: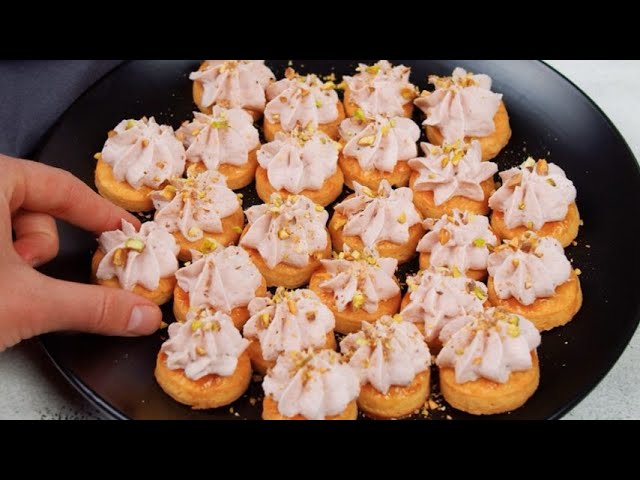 INGREDIENTS
For the crackers:
75 g (½ cup) all-purpose flour
75 g (⅝ cup) parmesan
45 g (3 tbsp) butter
1 egg yolk
A pinch of salt
A pinch of nutmeg
For the mousse:
6 slices (around 120 g) mortadella
100 g (1/2 cup) cream cheese
15 ml (1 tbsp) full-fat cream
Black pepper to taste
Pistachios for serving
METHOD
1. Preheat the oven to 180°C/350°F.
2. In a medium bowl whisk flour with parmesan, salt, and nutmeg. Add cubed cold butter and egg yolk. Work everything together to form a crumbly pastry, press it together, wrap it in plastic, and chill for 30 minutes.
3. For the mousse blend together all of the listed ingredients until light and creamy.
4. Roll out the chilled pastry into a 3 mm layer. Cut out 3 cm circles using a cookie cutter.
5. Brush each cracker with some egg wash and bake for 15 minutes. Leave to cool down. Top with a creamy mousse.
Complete recipe:
Other category recipes - Desserts