Savory bignet with salmon mousse
Savory bignet with salmon mousse
Subscribe to our Telegram channel
@nifty_recipe
. Here you will find all the latest photo and video recipes!
*Recipe on video and text may differ from each other!
How to cook Savory bignet with salmon mousse: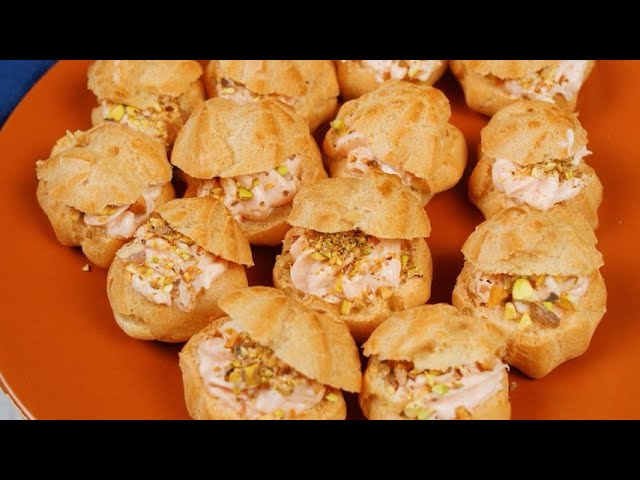 INGREDIENTS
For the choux:
100g (¾ cup) all-purpose flour
100ml (⅓ cup + 1 tbsp) water
50ml (¼ cup) vegetable oil
3 eggs
a pinch of salt
For the filling:
100g (1 cup) chopped smoked salmon
150g (⅔ cup) cream cheese
15ml (1 tbsp) full-fat cream
Pistachio grains
METHOD
1. Preheat the oven to 190°C/375°F.
2. For the choux use a small pot to boil water with salt and vegetable oil. Add flour and stir. Remove from heat when the pastry base comes together.
3. Start whisking the egg one by one into the pastry base. When the pastry comes together, transfer it into a piping bag and piping onto a parchment-covered baking sheet.
4. Bake for 30-35 minutes, and leave to cool down.
5. Blend ingredients for the mousse together until smooth and creamy.
6. Fill each puff pastry with a mousse mixture and top with chopped pistachios.
Other category recipes - Appetizers