Perfect Christmas desserts
Perfect Christmas desserts
How to cook Perfect Christmas desserts: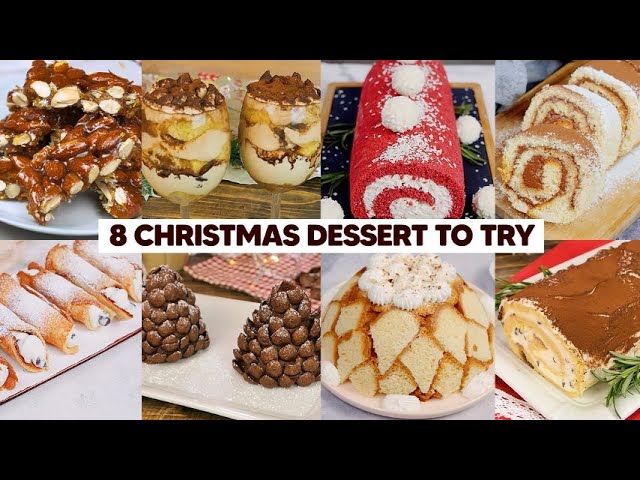 1) Chocolate pine cones: the perfect Christmas dessert!
2) Pandoromisù: a delicious dessert perfect for Christmas!
3) Chocolate log with Italian pandoro: the Christmas dessert to fall in love with!
4) Almond crunchy bars: the traditional crunchy and delicious Christmas sweet!
5) Red velvet roll: the perfect dessert for Christmas!
6) Pandoro cannoli: an easy delicacy that everyone will love
7) Pandoro roll: the simple and delicious recipe!
8) Pandoro zuccotto: the greedy solution to recycle your pandoro!
Complete recipe:
Other category recipes - Desserts