Gingerbread Cookies
Gingerbread cookies are a classic holiday treat known for their warm spices and sweet aroma.
Subscribe to our Telegram channel
@nifty_recipe
. Here you will find all the latest photo and video recipes!
*Recipe on video and text may differ from each other!
How to cook Gingerbread Cookies: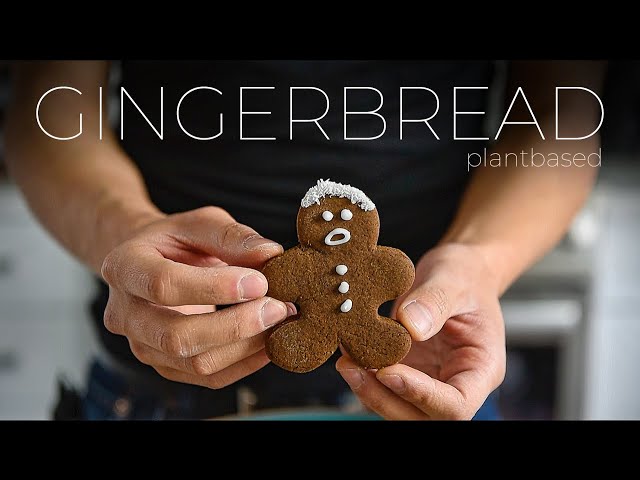 Gingerbread cookies are a classic holiday treat known for their warm spices and sweet aroma. Here's a recipe to make delicious gingerbread cookies:
Ingredients:
3 cups all-purpose flour
1 teaspoon baking soda
1/2 teaspoon salt
2 teaspoons ground ginger
1 1/2 teaspoons ground cinnamon
1/2 teaspoon ground cloves
1/2 teaspoon ground nutmeg
3/4 cup unsalted butter, softened
3/4 cup brown sugar
1/4 cup molasses
1 large egg
1 teaspoon vanilla extract
Instructions:
In a medium bowl, whisk together the flour, baking soda, salt, ginger, cinnamon, cloves, and nutmeg. Set aside.
In a large mixing bowl, cream together the softened butter and brown sugar until light and fluffy. This can be done with an electric mixer or by hand using a wooden spoon.
Add the molasses, egg, and vanilla extract to the butter-sugar mixture. Mix well until fully combined.
Gradually add the dry ingredient mixture to the wet ingredients. Mix until the dough comes together. If the dough seems too sticky, you can add a little more flour, 1 tablespoon at a time, until it reaches a workable consistency.
Divide the dough into two equal portions and shape each portion into a disc. Wrap each disc with plastic wrap and refrigerate for at least 1 hour or overnight. Chilling the dough will make it easier to roll out and cut into shapes.
Preheat your oven to 350°F (175°C) and line baking sheets with parchment paper.
On a lightly floured surface, roll out one disc of chilled dough to about 1/4-inch thickness. Use gingerbread cookie cutters to cut out shapes and transfer them to the prepared baking sheets, leaving some space between each cookie.
Gather the scraps and re-roll the dough to cut out more shapes. Repeat this process with the second disc of chilled dough.
Bake the cookies in the preheated oven for about 10-12 minutes or until the edges are lightly golden brown.
Remove the baking sheets from the oven and let the cookies cool on the sheets for a few minutes before transferring them to wire racks to cool completely.
Once the cookies are completely cooled, you can decorate them with icing or leave them plain.
Enjoy the delightful taste of homemade gingerbread cookies, perfect for holiday gatherings or any time you're craving a sweet and spiced treat!
Other category recipes - Desserts