Shrimp Oreganata
Shrimp Oreganata
Subscribe to our Telegram channel
@nifty_recipe
. Here you will find all the latest photo and video recipes!
*Recipe on video and text may differ from each other!
How to cook Shrimp Oreganata: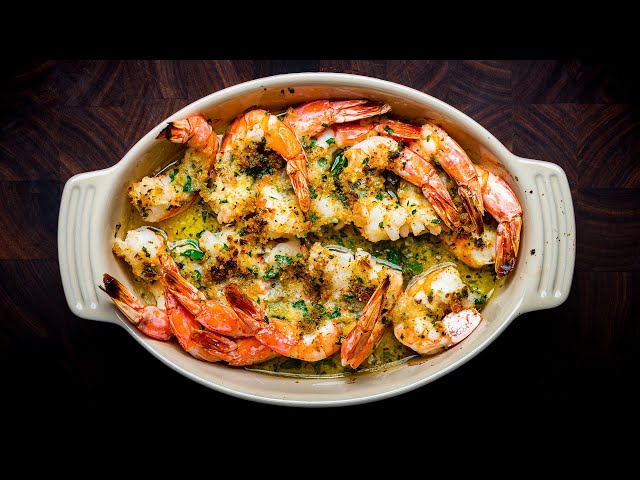 Today we're making shrimp oreganata. This is an easy and delicious shrimp dish that's perfect for Christmas Eve or anytime you're in the mood for a simple seafood recipe with a ton of flavor. I hope you enjoy this shrimp oreganata recipe!
Ingredients

1.5 pounds (680 grams) colossal shrimp - cleaned, shells removed, and deveined - size U12-15
-salt and pepper to taste
-3 tablespoons (42 grams) extra virgin olive oil
-¾ cup (160 grams) low sodium chicken stock
-¼ cup dry white wine
-1 large lemon cut into wedges
-6 tablespoons (85 grams) unsalted butter cubed
For the seasoned breadcrumbs
⅓ cup (50 grams) breadcrumbs
1 tablespoon (14 grams) lemon juice
6 cloves garlic - minced
2 tablespoons (11 grams) Parmigiano Reggiano - grated
2-3 tablespoons flat-leaf Italian parsley - minced
2 teaspoons dried oregano
½ teaspoon crushed red pepper
½ teaspoon kosher salt
Other category recipes - Seafood recipes