Palak Paneer
Palak Paneer
Subscribe to our Telegram channel
@nifty_recipe
. Here you will find all the latest photo and video recipes!
*Recipe on video and text may differ from each other!
How to cook Palak Paneer: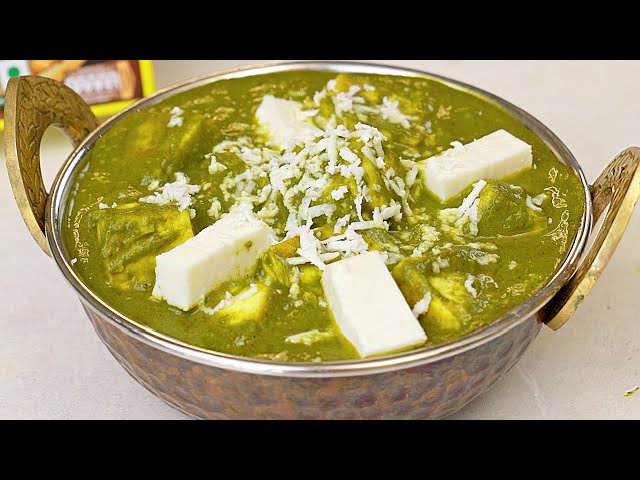 Palak paneer is one of the most popular main course dishes, particularly in northern India. It is a very popular choice during winters, I have added Maggi masala-ae-magic as a twist to enhance the taste and aroma of this super tasty dish. I have provided step by step instruction and all the tips and tricks to make the perfect Palak Paneer at home.

Preparation time - 30 minutes
Serving - 5
Ingredients :
Spinach (palak)- 500 grams
Paneer - 250 grams
Maggi Masala-Ae-Magic - 1 tsp
Cumin seeds -1/2 tsp
Green chilli -2
Ginger - 2 inch
Garlic cloves - 12
Onion - 1(large)
Tomato -1 (large)
Turmeric powder -1/2 tsp
Red chilli powder -1 tsp
Cumin powder - 1/2 tsp
Coriander powder - 1 tsp
Fresh cream - 4 tbsp
Cooking oil - 4 tbsp
Salt to taste
Other category recipes - Recipes