Patta Gobhee Ka Pakoda
Patta Gobhee Ka Pakoda
Subscribe to our Telegram channel
@nifty_recipe
. Here you will find all the latest photo and video recipes!
*Recipe on video and text may differ from each other!
How to cook Patta Gobhee Ka Pakoda: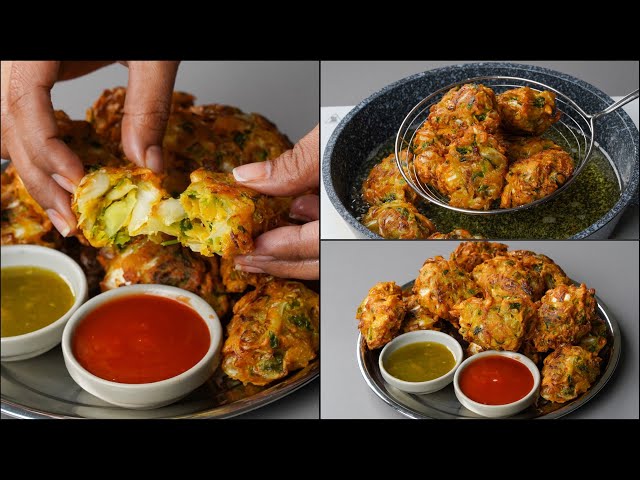 INGREDIENTS & PROCESS:

150 Gm Cabbage
Cut Into Pieces
½ Tspn Salt
Mix Well
Squeeze Out The Water
½ Cup Gram Flour
¼ Cup Rice Flour
¼ Cup Onion
2 Green Chilli
½ Tspn Chilli Powder
¼ Tspn Turmeric Powder
½ Tspn Salt
½ Tspn Coriander Powder
½ Tspn Cumin Powder
1 Egg
Mix Well
Make Shape
Fry In Medium Heated Oil
Fry For 7-8 Min.
Other category recipes - Appetizers