Chocolate pinwheel cake
How to cook Chocolate pinwheel cake: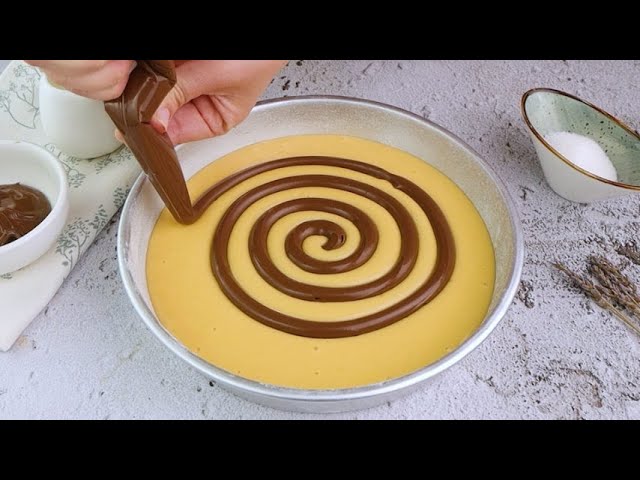 INGREDIENTS
2 eggs
90g (1/2 cup) of sugar
85ml (1/4 cup) of milk
85ml (1/2 cup) of seed oil
180g (1 1/2 cups) of all-purpose flour
8g (1/2 tbsp) of baking powder
A pinch of salt
100g of hazelnut cream
Powdered sugar
METHOD
1. In a bowl add the eggs and sugar and mix until the sugar dissolve and the mixture are fluffy. Add the seed oil and milk and continue mixing.
2. Sift the flour, baking powder, and salt and mix with a spatula until all is well combined.
3. Pour the mixture into the cake pan (22cm cake pan size) and spread the hazelnut cream to create the circle shape.
4. Transfer to the oven and bake at 170°C/338°F for 30 minutes. Remove the cake from the pan and transfer to the plate.
5. Decorate the cake with powdered sugar, cut on slices, and serve.
Other category recipes - Desserts