Spiced olives
Spiced olives
How to cook Spiced olives: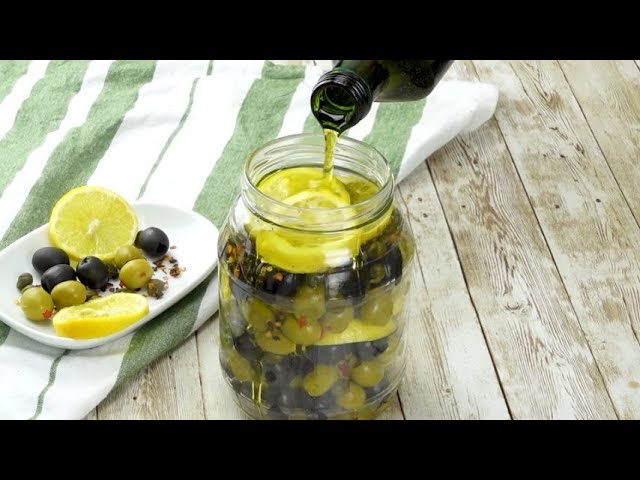 INGREDIENTS
Green olives
Black olives
Lemon slices
Capers
Crushed coriander seeds
Black peppercorns
Crushed red pepper flakes
Olive oil
METHOD
1. Pour some green and black olives into a glass jar. Add capers, coriander seeds, black peppercorns, and red pepper flakes.
2. Place lemon slices on top and repeat the steps until the jar is full.
3. Pour olive oil to cover everything. Cover and marinate for 3 weeks.
Complete recipe:
Other category recipes - Appetizers